Hmmm... that's weird.
As I walked back to my car yesterday after work, I smelled something fishy. Literally.
After making an uncomfortable face, I proceeded to my car, unlocked my passenger side door and there I noticed them... fish. Approximately 10... all looking at me.
"Exhibit A"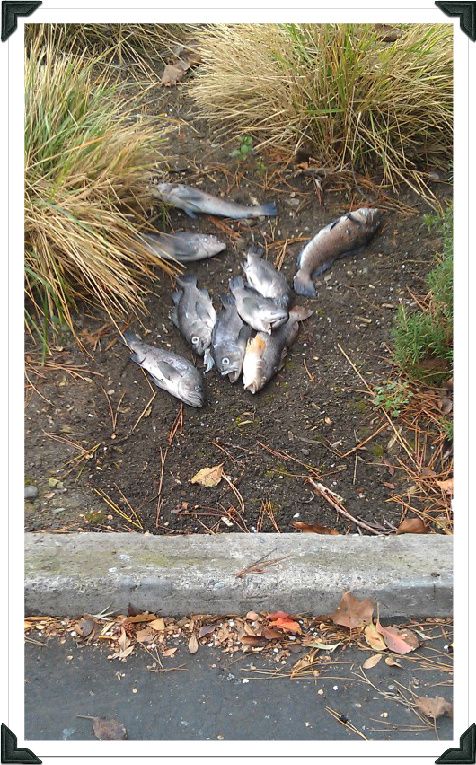 Please Note: My office is not located near water, a single sea food restaurant, cannery row, an ocean, a ship, or any other logical place that would possibly explain how 10 fish made their way downtown.